SR 70 Corridor Vision
District Office
L.K. Nandam, P.E.
District One Secretary
801 N. Broadway Ave.
Bartow, Florida 33830

Tel: 800-292-3368
Fax: 863-534-7265
E-Mail Us
Additional Contacts
Staff Directory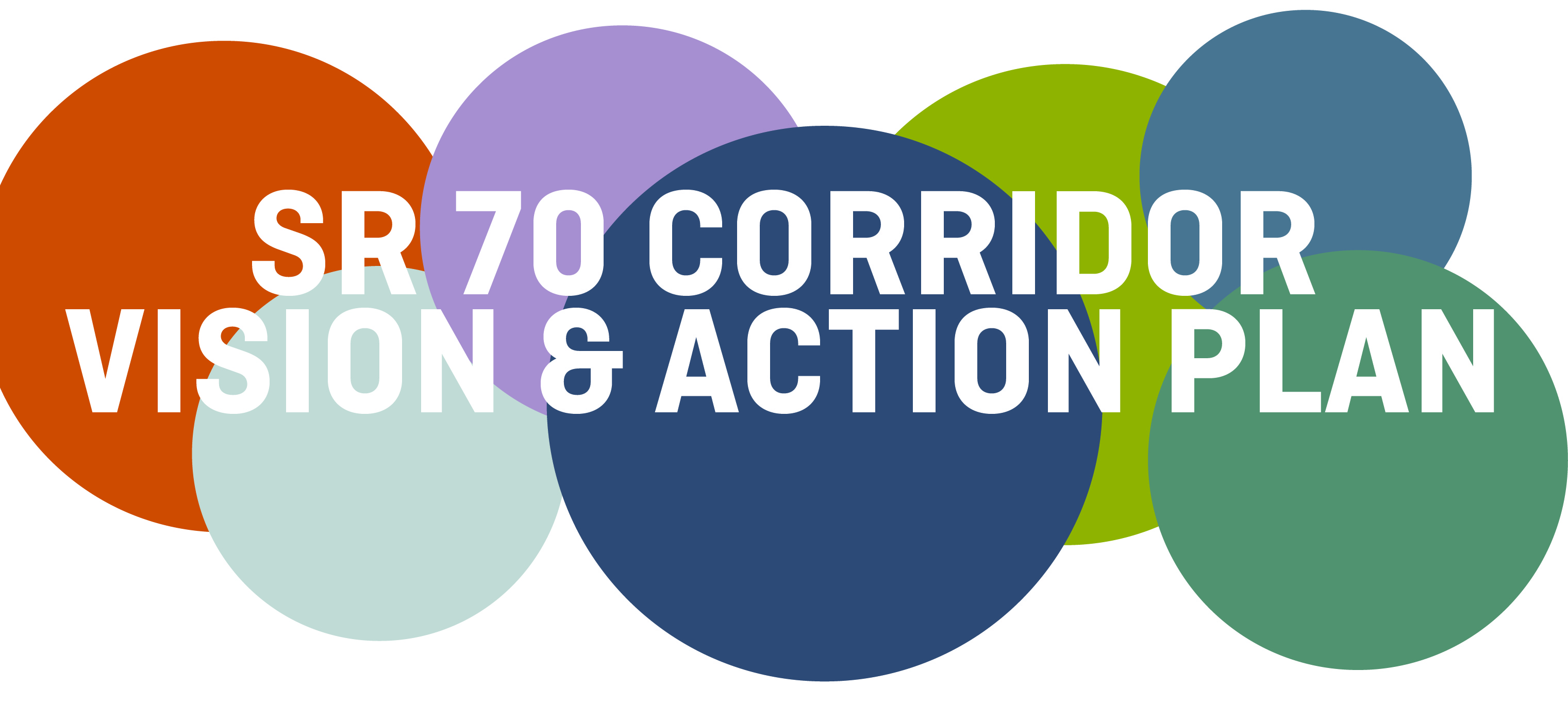 Welcome
The Florida Department of Transportation (FDOT) District One Planning Studio Department is developing a Corridor Vision and Action Plan for SR 70 in collaboration with the communities of Okeechobee, Lake Placid, Arcadia, Myakka City, and Lakewood Ranch. The Corridor Vision and Action Plan includes developing an integrated land use and transportation vision for the SR 70 corridor and a supporting implementation plan of multi-modal transportation strategies and complementary land use policies. This is a community-based evaluation to determine how best to serve the needs of current and future users of the corridor and establish a long-term plan to guide SR 70 toward the intended vision.
Please take a moment to provide your thoughts about the future of SR 70 and to help us understand issues.

First, find your community name below and click to move on to the survey. Then come back to take the SR 70 Corridor survey.






Project At-A-Glance

District
One (Southwest Florida)
Start Date
Dec/2019
Est. Completion Date
Oct/2020
Lengths and Limits
113-miles
Contractor
RS&H
Renaissance Planning
Project Manager
Suguri, Vitor
Vitor.Suguri@dot.state.fl.us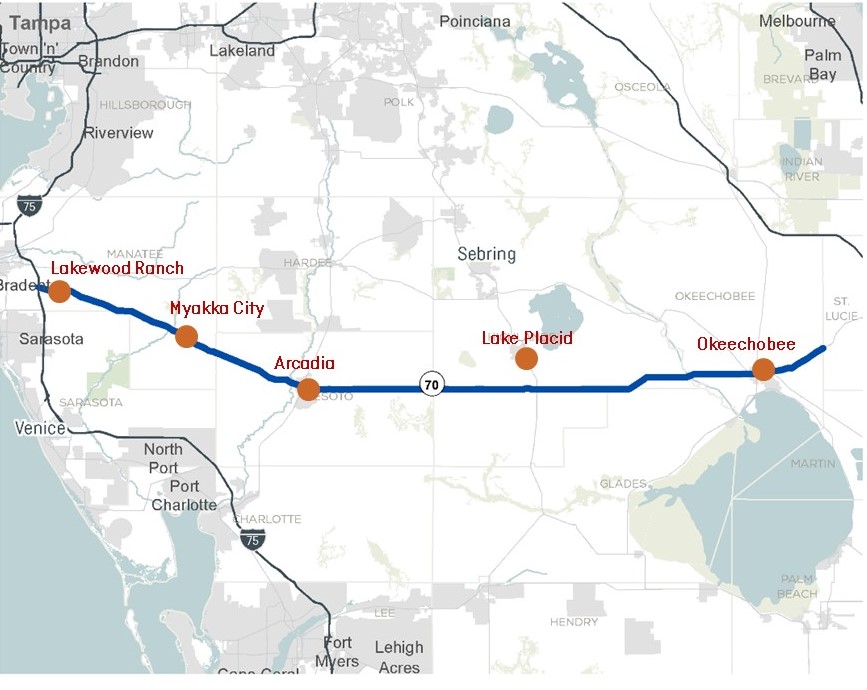 Click here
for full screen map.
For additional information on projects throughout Southwest Florida click SWFLRoads.com