SR 780 (Fruitville Road) Corridor Vision Plan
District Office
L.K. Nandam, P.E.
District One Secretary
P.O. Box 1249
Bartow, FL 33831
Tel: 863-519-2300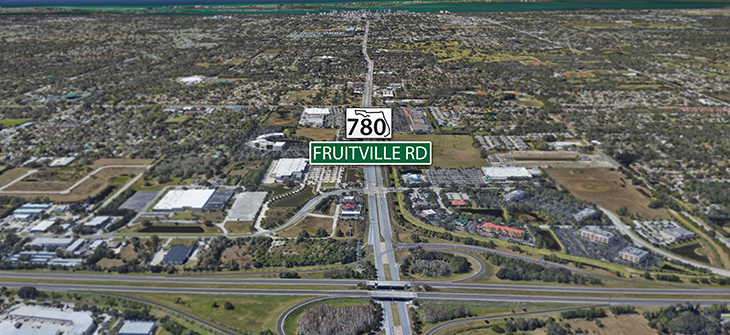 Agency and Public Involvement
Survey #2 – The Visioning Survey

Thank you to the 213 participants we had for Survey #2! Survey #2 is now closed.
The Virtual Public Meeting was held on Thursday, June 25 at 4:30 p.m. Thank you to all who joined us! Meeting materials, are linked below. The survey will be live until Monday, September 14, 2020.
Virtual Public Meeting FAQs and Themes

Comment Summary
Meeting Recording
SR 780/Fruitville Road Virtual Public Meeting Presentation, June 25, 2020

Map of Focus Areas
Thank you for participating Survey #1 - Getting to Know You. We had 307 participants for Survey #1! Thanks to all that took the time to share their thoughts.
A Stakeholders Meeting was held February 13, 2020


Click the items below to view