FDOT Emergency Travel Alert: For information on the current situation, please visit the following page - Alerts.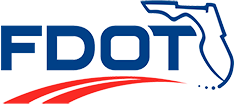 Combee Road (State Road 659) from US 98 to North Crystal Lake Drive
Polk County, FL

Public Involvement
Public involvement is an integral part of the Combee Road (SR 659) Project Development and Environment (PD&E) study. FDOT will use various activities to engage interested parties in the study process and there will be opportunities for public comment.
If you would like to make a comment, submit a question, or join our email/mail list, visit the Email Updates page. Remember that you may also submit comments or questions about this project at any time. For a list of all planned activities (including when newsletters will be released), see the Schedule page.
Frequently Asked Questions
Is it possible to include bike lanes?
Bicycle lanes versus wide sidewalks were both presented at the previous public meeting. Based on the high truck use and the school route along Combee Road, the wide sidewalk was preferred.
Will the project impact the existing drainage ditch along Combee Road?
Yes, the existing drainage ditches are proposed to be replaced with curb and gutter and an underground storm sewer system that includes stormwater ponds.
Can the Combee Road intersection with Industrial Park Drive be signalized like at Commerce Point Drive?
We evaluated several intersection treatments to address the existing operational and safety issues at Industrial Park Drive, including adding a traffic signal. The analysis shows that this option would result in excessive traffic delays and safety issues. To reduce conflicts at this location, FDOT is proposing to add a traffic separator that would make Industrial Park Drive right-in, right-out only.
Public Hearing
FDOT held a public hearing (online and in-person) on November 18, 2021. Although the hearing comment period is officially closed, an online copy of the materials and technical documents are still available below.
USE THIS LINK TO VIEW THE ONLINE MATERIALS
which includes all hearing materials presented at the hearing.
Please note that the comment period for this hearing is now closed.
Technical Documents for Review
The project's technical documents are available below in addition to the hearing materials linked above. Click on the report titles to view the documents.

Type II Categorical Exclusion
Summary document of all work done to date.
Preliminary Engineering Report
Summary document outlining the technical and financial needs of the project.

Cultural Resources Assessment Survey (CRAS)
Discusses any cultural resources within the project area.
Natural Resources Evaluation (NRE)
Discusses species, critical habitat, wetlands, and Essential Fish Habitat within the project area.
Noise Study Memorandum
Details of the noise analysis completed to date.
Water Quality Impact Evaluation
Identifies and evaluates potential water quality impacts for the project.
Location Hydraulics Report
Analyzes potential short and long-term impacts to the 100-year floodplain.
Pond Siting Report
Evaluates stormwater management facilities within the project area.
Contamination Screening Evaluation Report
Identifies and evaluates known or potential contamination and discusses possible project impacts.
Project Traffic Analysis Report
Identifies and discusses possible project impacts to current and future traffic.

Public Notices
This meeting was advertised according to federal and state statutes in the following places:
On this project website
With an email to public officials and interested parties
Newsletter to local property owners near the project
On FDOT Public Notices page
Twice in the local newspaper
In the Florida Administrative Register
Documents and Publications
You must have the Adobe® Acrobat® Reader properly installed on your computer in order to view and print the following documents. If you do not have Adobe® Acrobat® Reader, download a free copy here. Please follow the manufacturer's instructions for installing and using this software. Some of these files are large and may take several minutes to download.

Newsletters
Newsletter #1 - August 2018
Newsletter #2 - February 2019
Newsletter #3 - October 2020
Newsletter #3 - October 2020 (Spanish)

November 12, 2020 Virtual Workshop
Click on this link to view what was presented at the virtual workshop during the 21-day review and comment period (November 12, 2020 through December 3, 2020). Please note that the comment period for this workshop is officially closed, but you can still make comments for the general project record through the Email Updates page.

• Virtual Public Workshop Summary

FDOT solicits public participation without regard to race, color, national origin, age, sex, religion, disability, or family status.
The environmental review, consultation, and other actions required by applicable federal environmental laws for this project are being, or have been, carried-out by FDOT pursuant to 23 U.S.C. § 327 and a Memorandum of Understanding dated December 14, 2016, and executed by FHWA and FDOT.


For additional information on projects throughout Southwest Florida click SWFLRoads.com